Here a little photo tutorial were you could see how to make that cool looking fliplights for your car. I just only hobby when its dark outside.. Photos are a bit dark sometimes..lol.
More photos then words.. . questions? Just ask..
Cutting out the lexan parts:


Just bending the rod which gonna flip the lights, in the middle comes the other bar attached to the micro-servo.
Tip: Put some tube over the rods before bending. lol.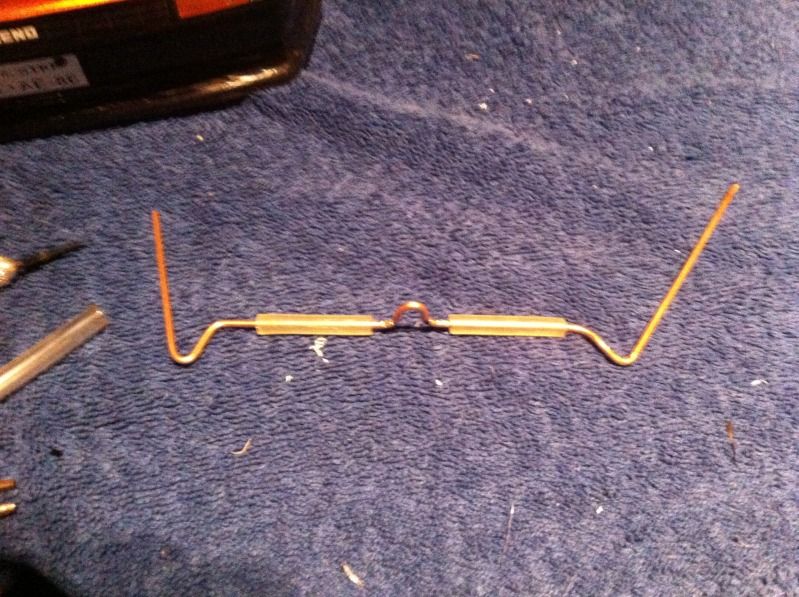 Checkin:


Attached with tape to check:


Making from styrene sheet the buckets: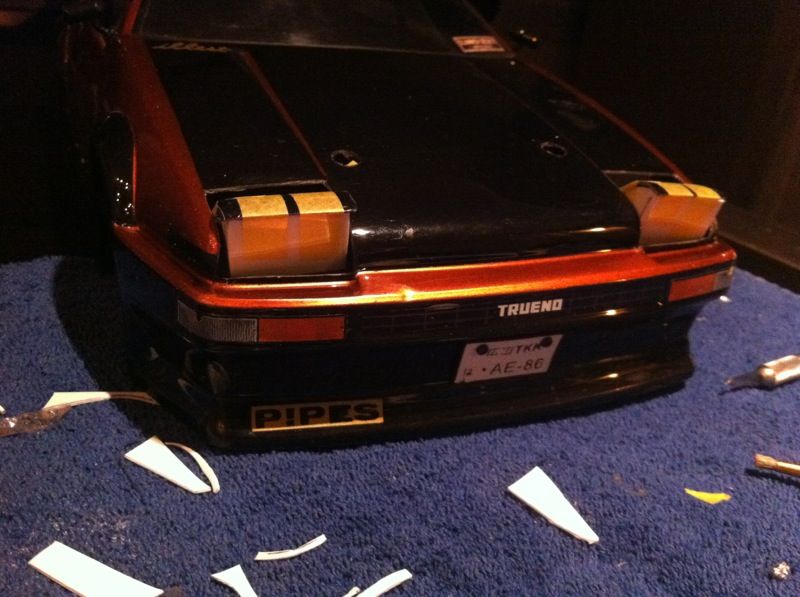 The HPI Trueno comes also with a lexan piece with buckets. I cut the glass out for the LED.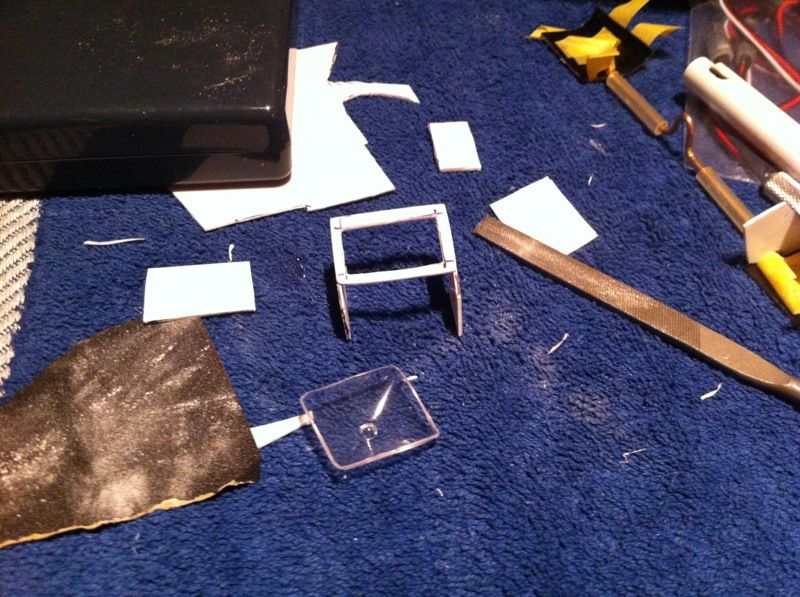 So you could see at the pic above i cutted the frame out with a knife but i was not satisfied and make a
cad drawing of it and cutted it out with a waterjet. (CNC)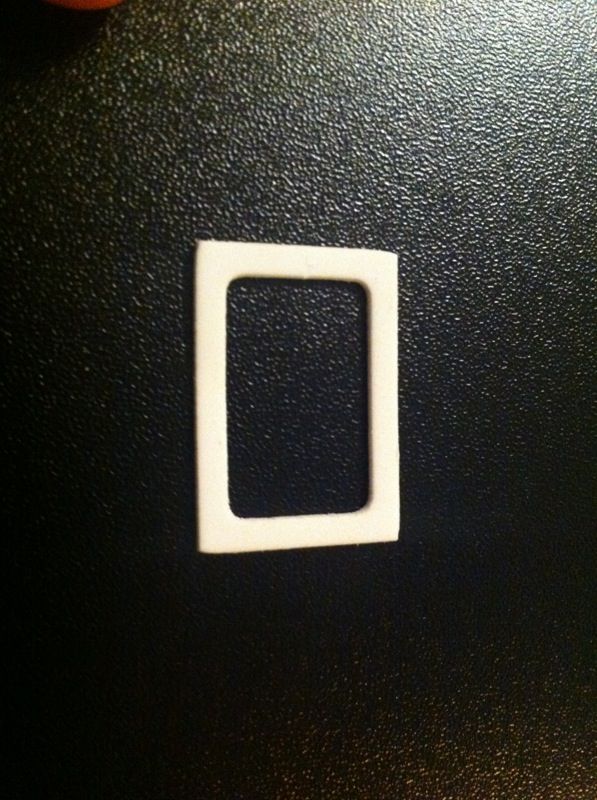 Painted the buckets with Tamiya TS paint.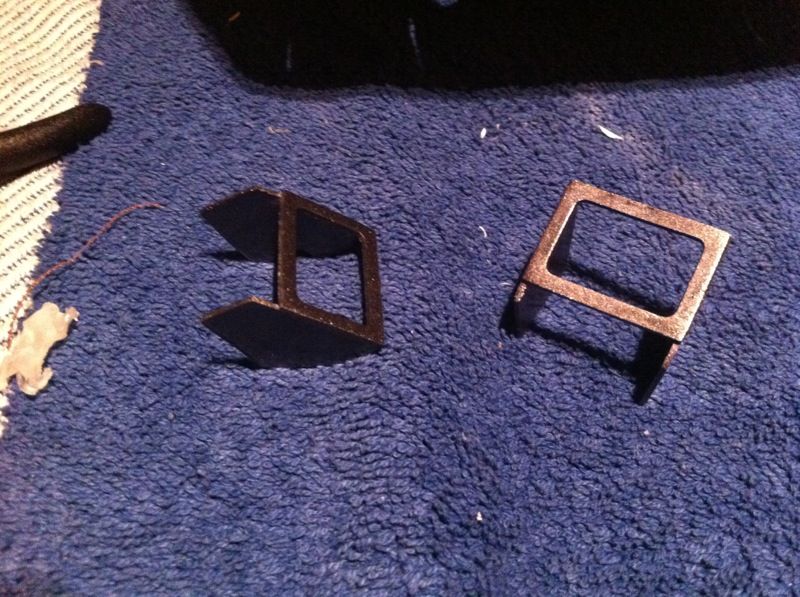 Here with the glasses.


Painting the glasses Silver with Revell emaill paint.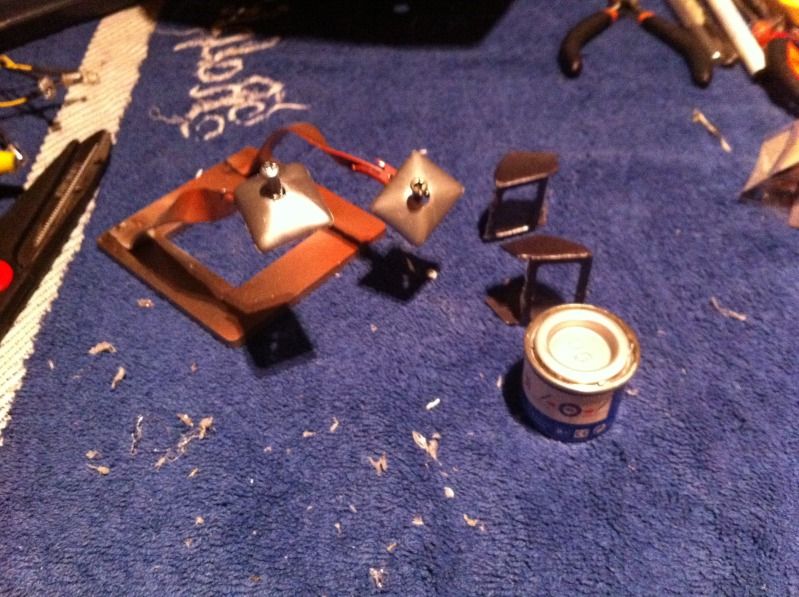 Attaching the rod.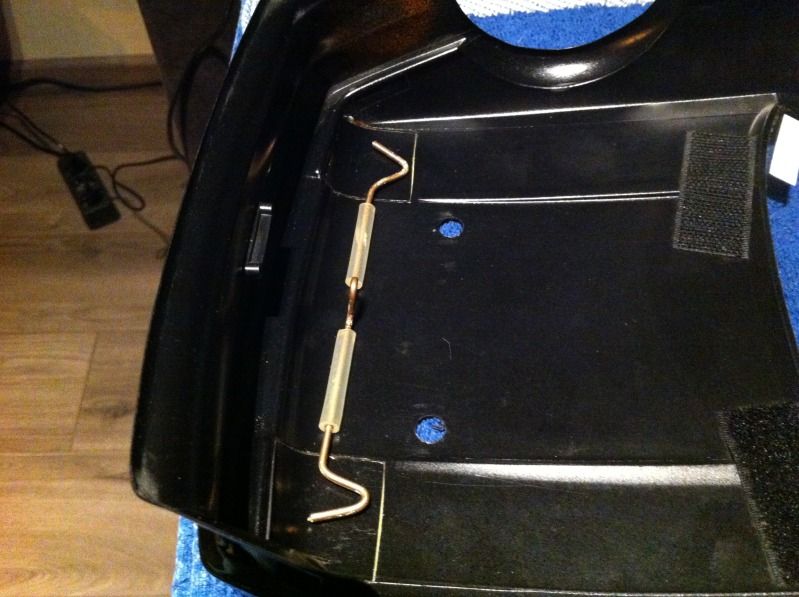 Fixed with hotglue.
Making a rod to move the lights.
Attaching the buckets: (the rod to the servo is just to long, the micro-servo comes to the shock-towers)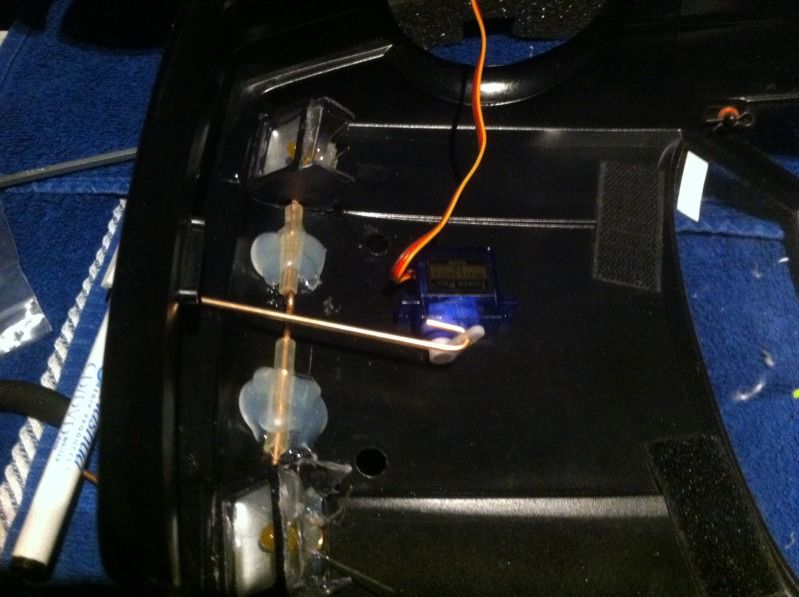 Micro-servo:
Here is the rod shorter.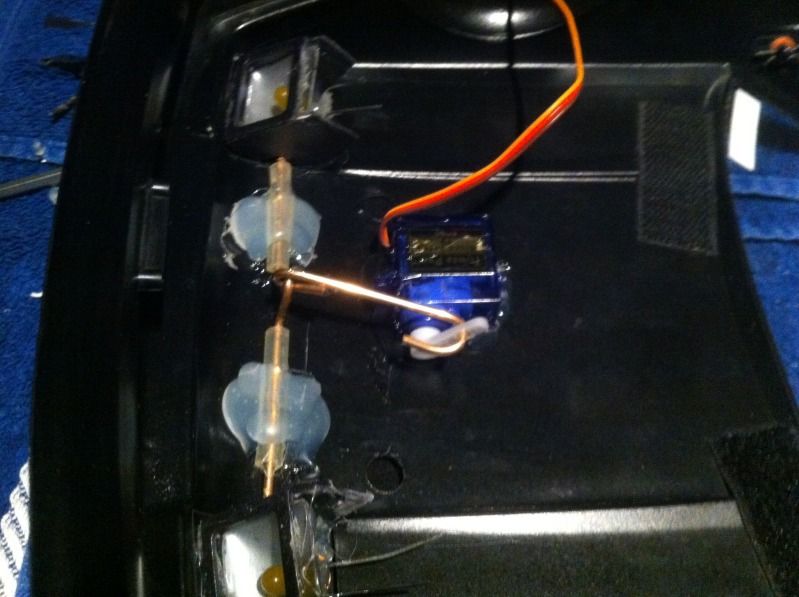 Final pic:
Check on my FB page the result with a video:
https://www.facebook.com/PiPES.RC.Exhausts
Its a big job to fix everything on each other so that it closes smooth.
But when its done its look awesome..
Good luck!