Hi guys, Its Justsidewayz from oneTEN Drift Network. We are working on making some new track walls. I thought I would share how we make them. We have made walls in the past that use a bolt to pin the lengths together and let them pivot. They work great but their size was not durable. They were a 1″x3″ boards. For now I have bought the wood, and will be getting to work soon. The lumber I picked this time is 2″x3″x8′. These boards are studs for framing. The actual size is 1.5″x2.5″x8′. The cost is under 2 bucks a board. I picked up 160′ worth for just over $40 bux. My plan is to cut the boards into 1.5′, 2′ and 3′ lengths. From there I will notch them so they can link together to form a track wall. I will post my step by step instructions in here for everyone. (with pictures)
The tools I plan to use is, table saw with a ripping blade to make length cuts and tapers on the top half of the walls. Next I will be using the table saw again with a stacked dado blade to create the notches that will let them link together. Then its over to the drill press to make holes for the bolt's/pins. Then the boards will have to see a belt sander to round the ends so that the walls can pivot to create nice rounded corners. Finally some paint of your choice to protect the wood, and make it all official looking!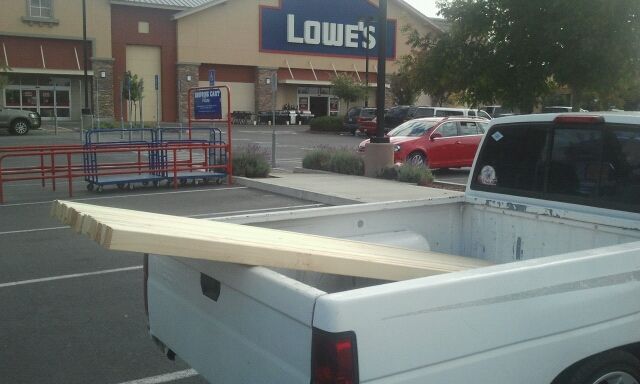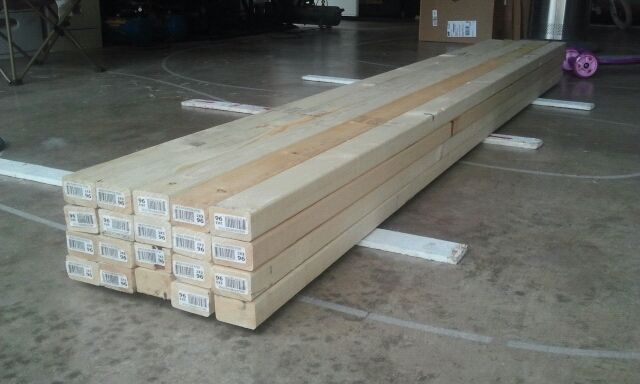 Ok now to decide how to cut them up. I have came up with 4 patterns of cuts to make use of all the wood. Here is a pic.

Pattern A and B 10 of each =
1.5′ (40 pieces) 60′
2′ (20 pieces) 40′
3′ (20 pieces) 60′
Pattern C all 20 boards =
1.5′ (40 pieces) 60′
2′ (20 pieces) 40′
3′ (20 pieces) 60′
Pattern D all 20 boards =
1.5′ (0 pieces) 0′
2′ (80 pieces) 160′
3′ (0 pieces) 0′
Pattern A and C 10 boards each
1.5′ (60 pieces) 90′
2′ (20 pieces) 40′
3′ (10 pieces) 30′
I am leaning towards A&C but I might do them all pattern D.
---
Before I get started I wanted to show you how we made the notches to like the boards in the past. I plan to use the same system as it makes setup and takedown really quick, and easy.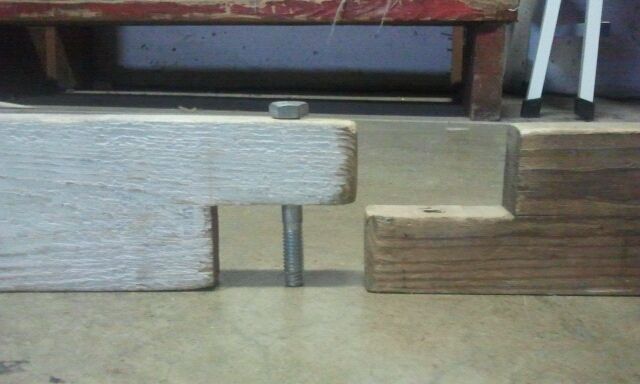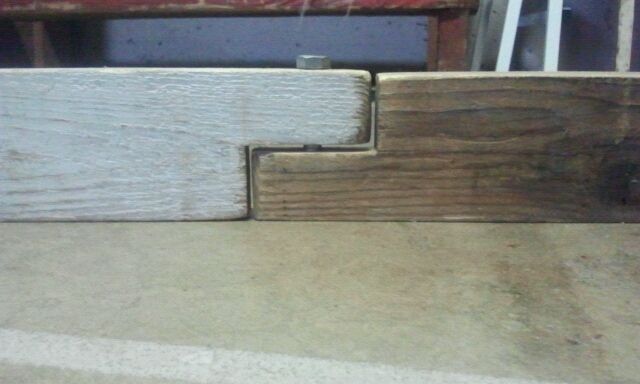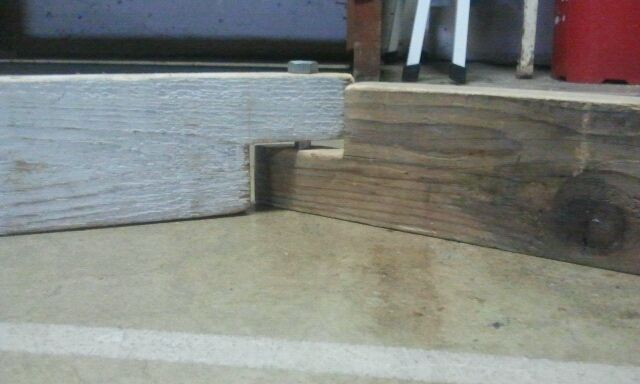 Ok well today I pulled the trigger on getting started. I made the call to cut all the boards to 2′. I used a power miter saw to chop the boards to 2 foot. Then setup the dado blade on my table saw and notched just a hair over half the height of the boards. An went in 1 3/4″ from the end of the board. It was 3 passes on each notch to cut away all the wood.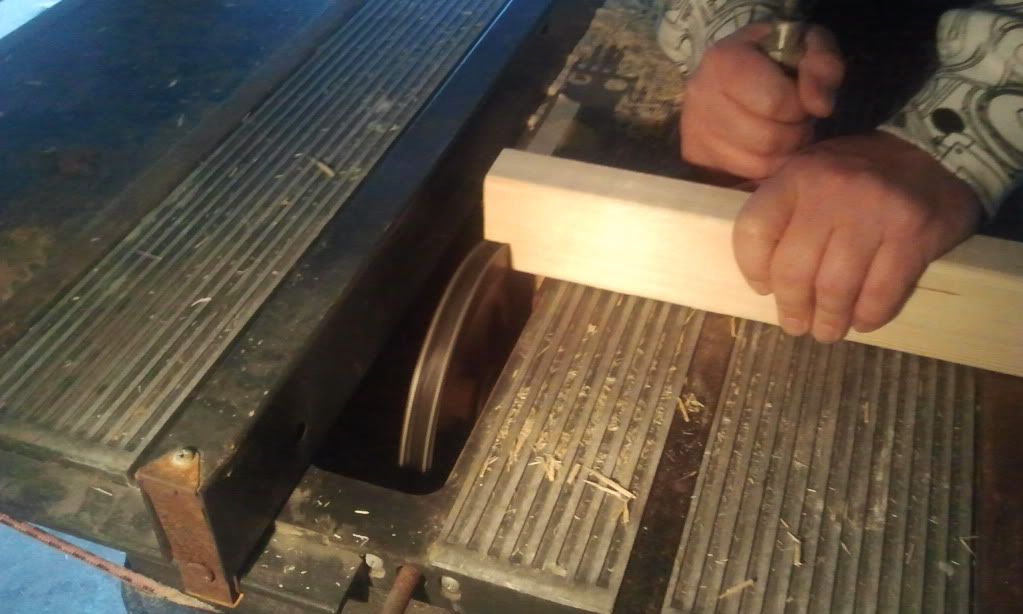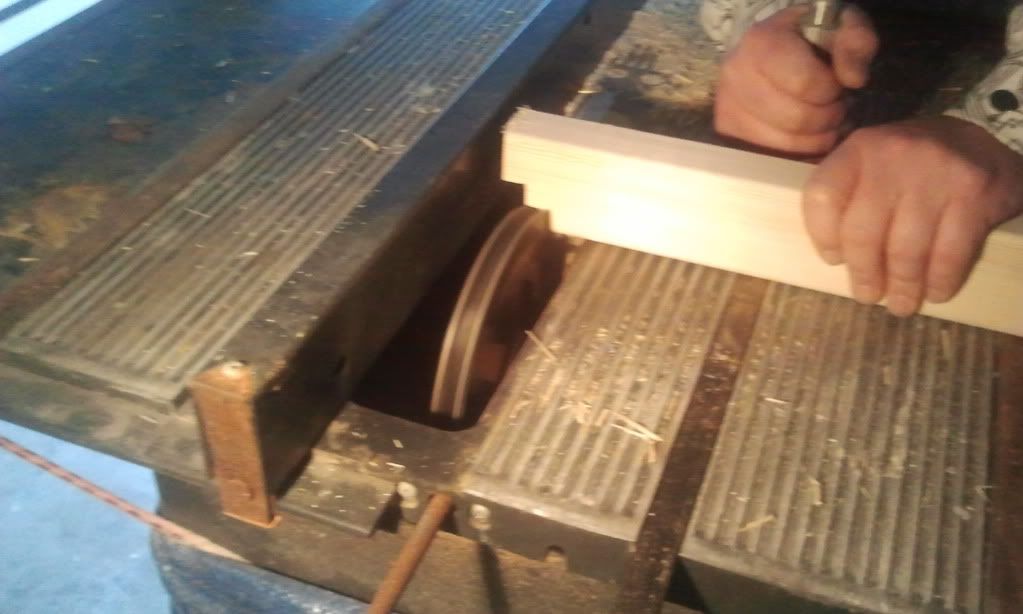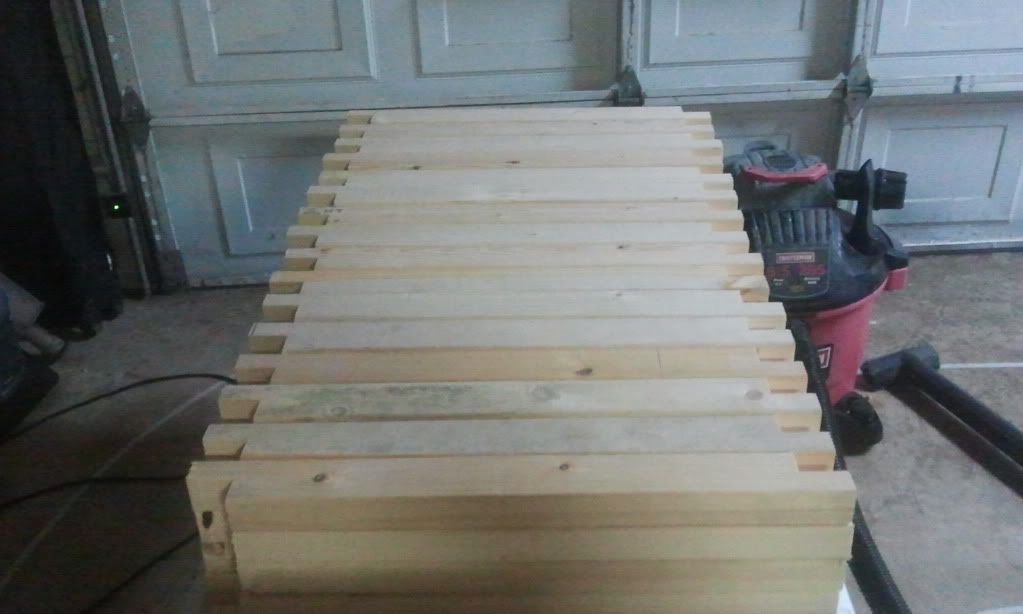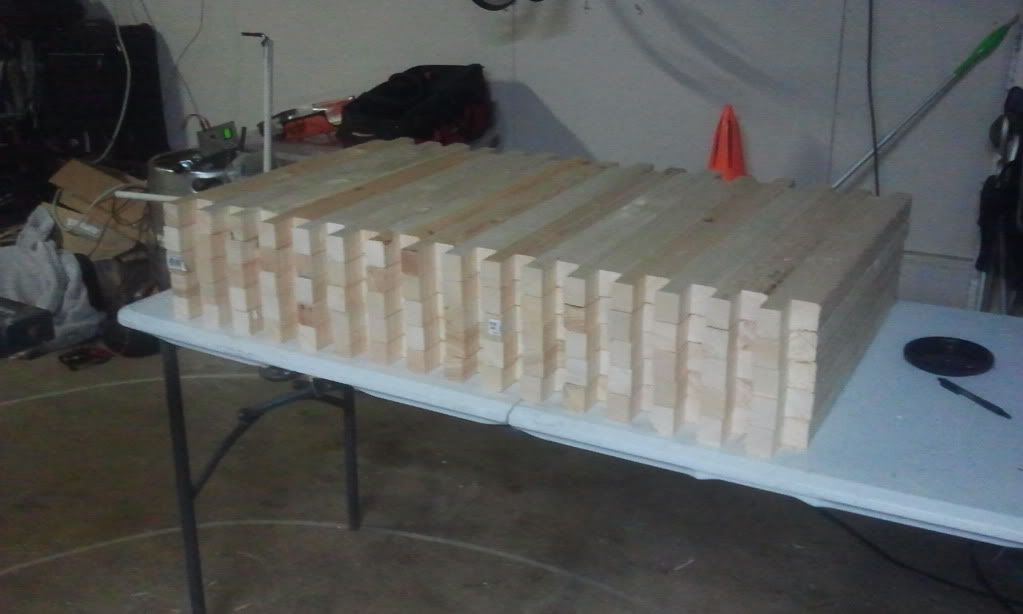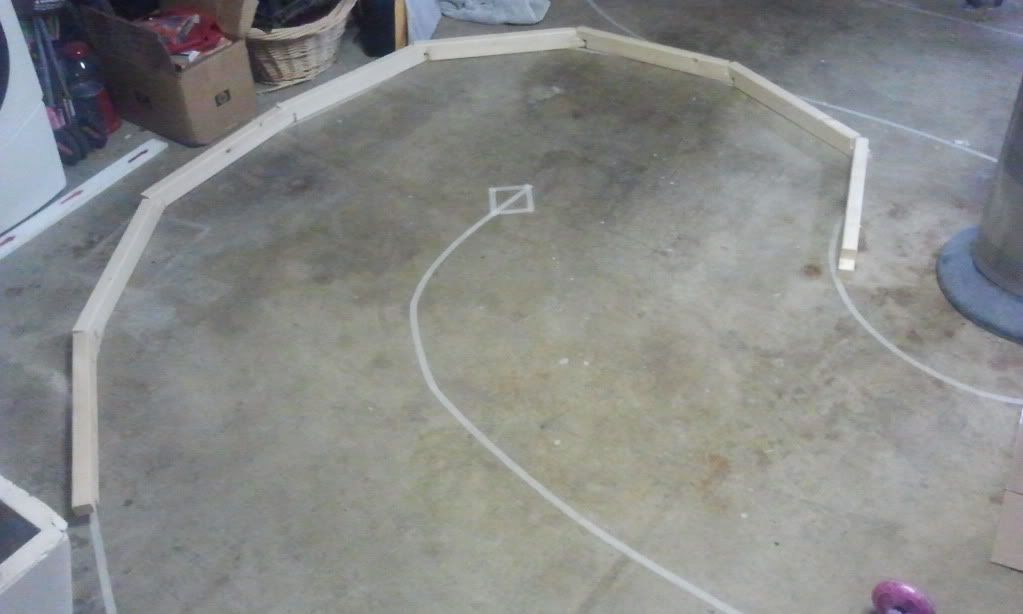 Hi guys I had some time today to do some more work on the track walls. I put the bevel cuts on the boards. Pictures explain more so here they are.
I set the angle to about 17°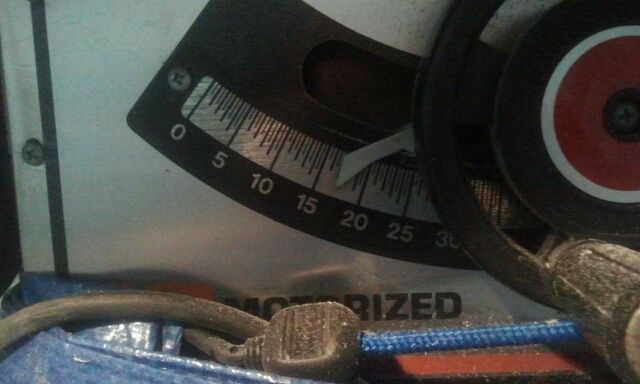 First bevel cut.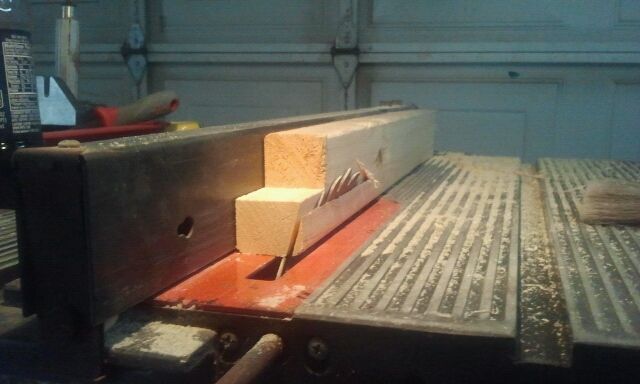 Second cut.

And some shots of the product so far.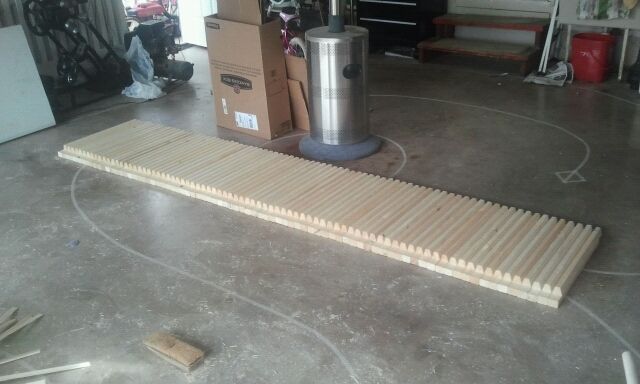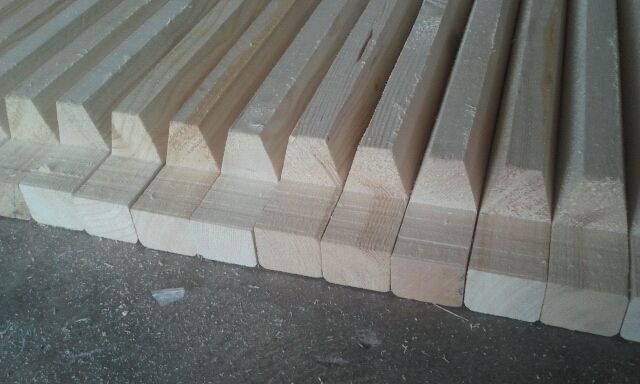 Track walls update!
Rcfc3s and I worked on the walls today. We setup the drill with a jig to hold the board while being drilled.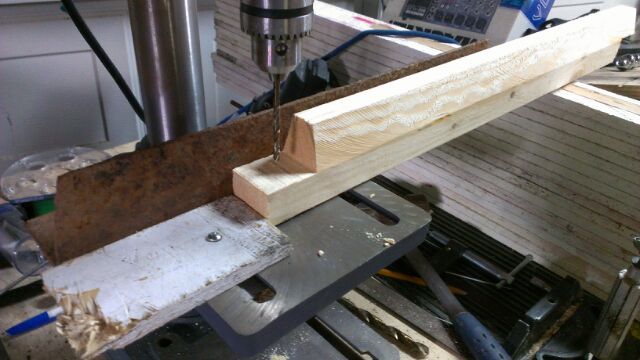 Next we worked on mounting my router to a piece of MDF board and set the distance for the pivot pin. This let us round the ends of the boards, using the hole we drilled in them.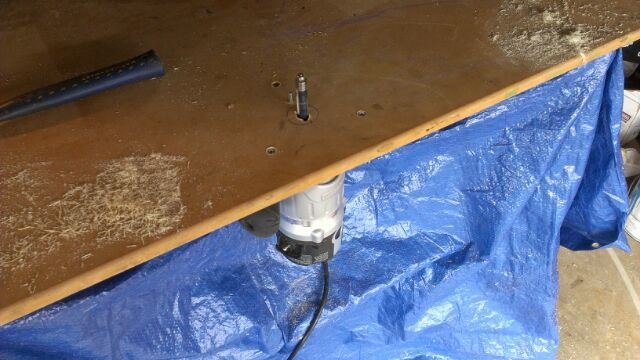 When it was all said and done the boards fit perfect together! The ends of each board don't poke out when the boards are bent at any angle.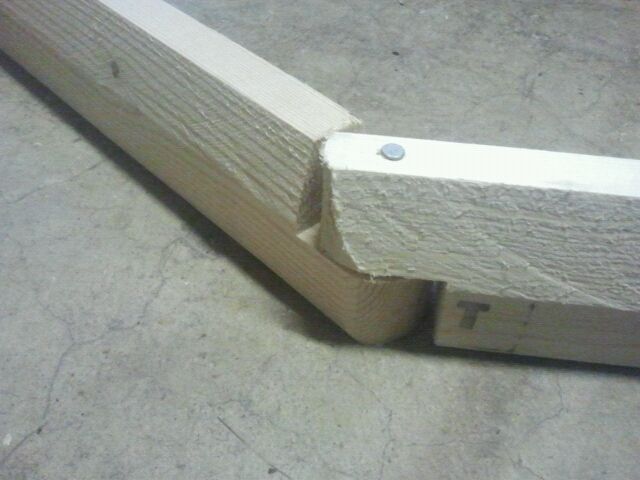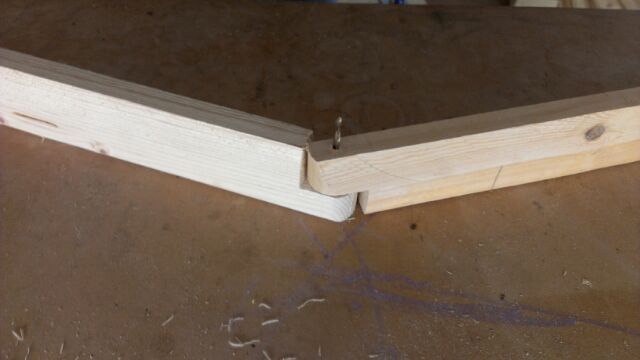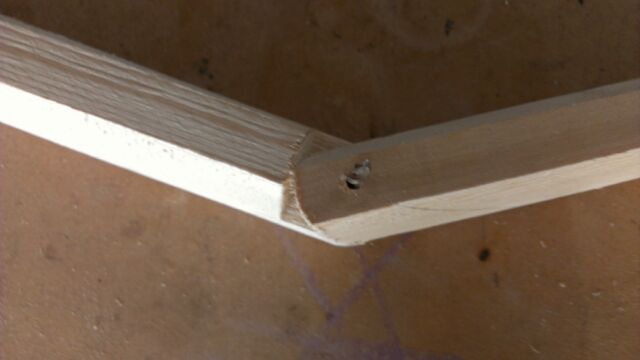 Next up final sanding and painting! We are almost to finished product! woo hoo!!!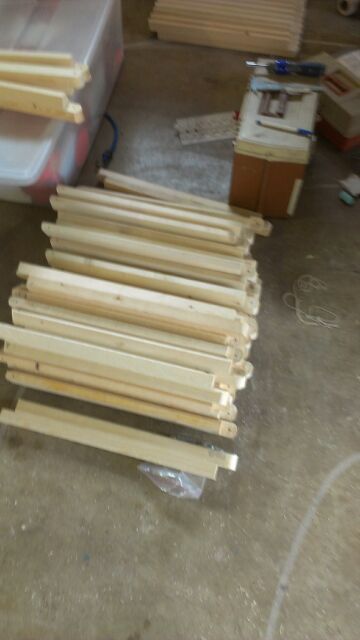 Rcfc3s, and I setup a test track with the walls today. We had some really good tandems. The walls worked great! If you rubbed them while in drift they didn't move, and would send the front of your car into them too if you hit just a little too hard. If you hit them straight on they would move quite abit. I think this could be fixed with some rubber pads underneath the boards. The best part was the setup and take down time was amazing. Also the fact that you could make a nice smooth radius where our old 4′ walls did not. Next up is the final sanding and painting. Then maybe think about starting all over again, and make some more!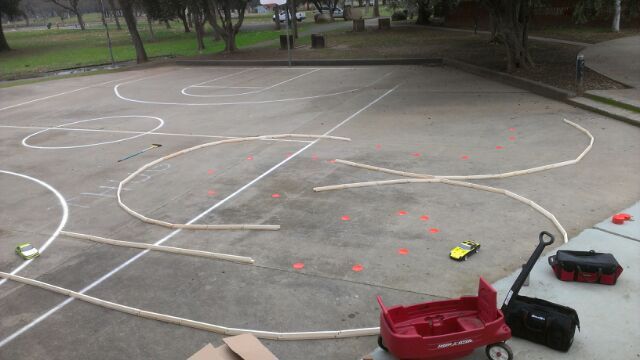 Update!!!!
Rcfc3s and I donated the funds for the track wall paint so we could finish them up. We put on the final coat of paint on the track walls. They look really good, and feel much batter than the primer did. The semi gloss paint should let us clean them if they become too dirty from finger prints, and what not. Its nice to see this project coming to its end, and getting put to use soon.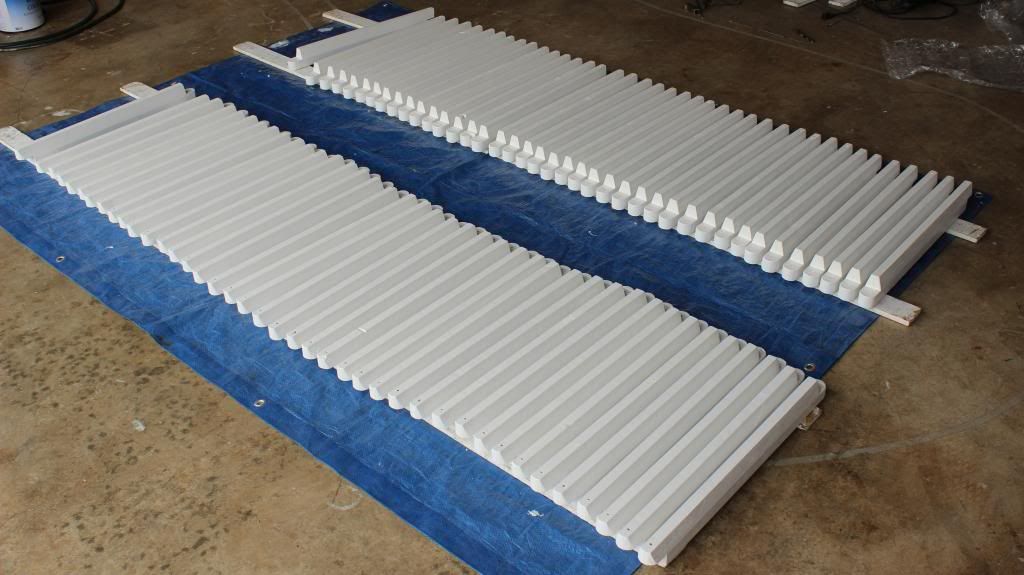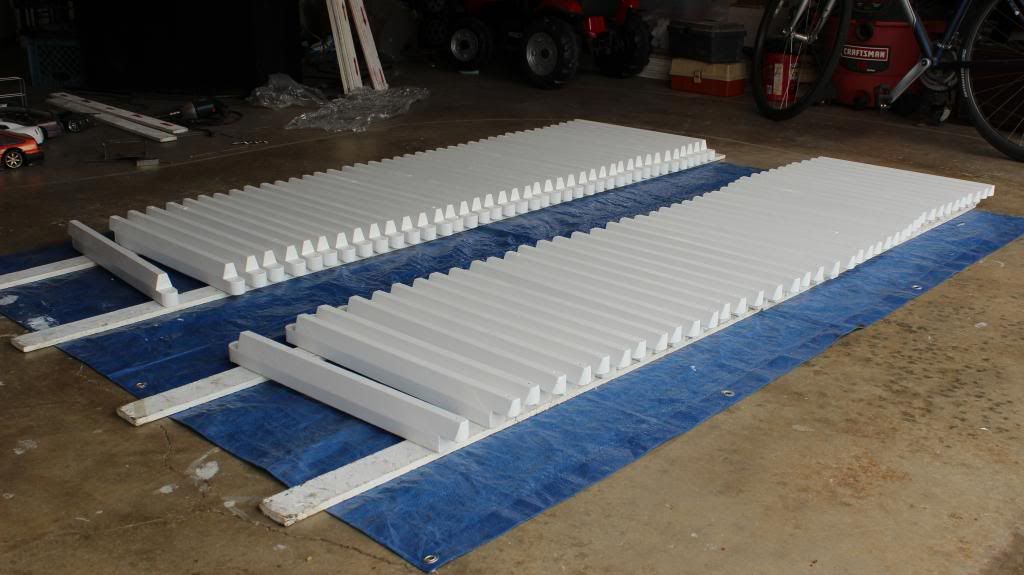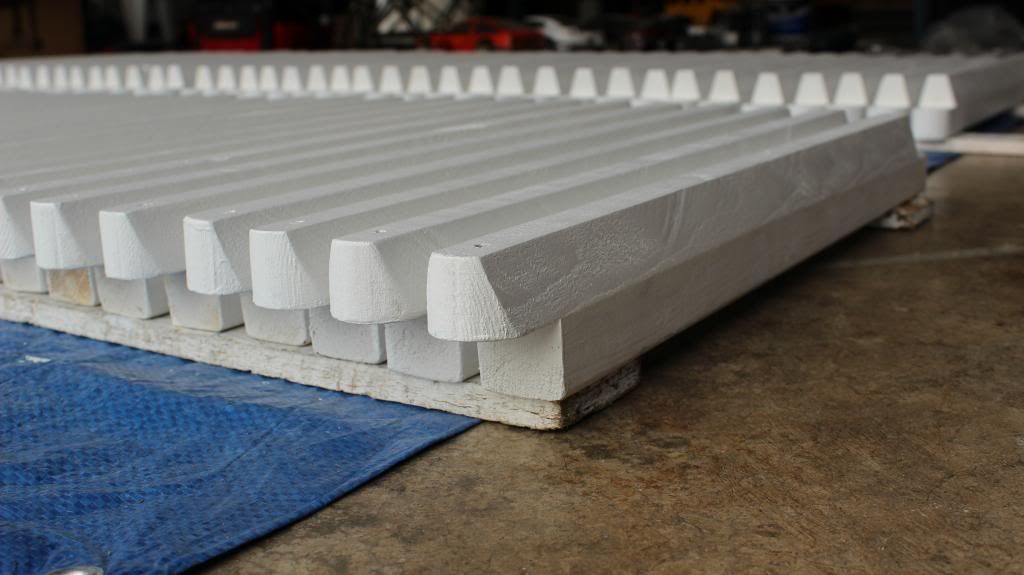 Big thanks to our friends at oneTEN Drift Network!
Source: DriftMission Forums